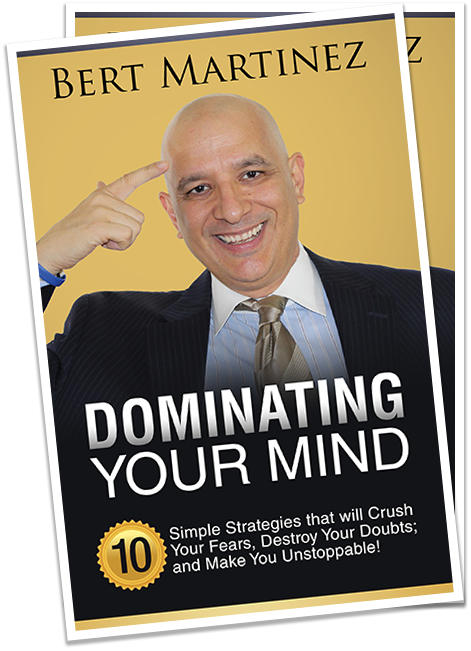 SIMPLE STRATEGIES THAT REALLY WORK!
A WORD FROM THE AUTHOR
My name is Bert Martinez, and I teach companies like CBS Radio and US Air Force how to Crush their fears, destroy their doubts and reach their biggest goals! In my latest book, Dominating Your Mind, I'm going to teach you to do the same thing for your life and business!




























Praise

Business is tough, want to make it easier? Read  Dominating Your Mind, and get a copy for everyone in your organization – Act Now!
Kevin Harrington,

best-selling author, inventor of the infomercial, original Shark on Shark Tank, and Pioneer of the "As Seen On TV" Industry

I've gone from billionaire to bankruptcy, bouncing back from life's set backs is the toughest thing you'll ever do, Dominating Your Mind will provide anyone with a set of powerful strategies to use no matter which direction you're headed.
Bill Bartmann,

best-selling author Bouncing Back: The Life of Bill Bartmann

"Creating a 7 figure income starts from the inside out. Dominating Your Mind is the fastest way to get there. "
Jeremy Miner,

International sales trainer, creator of the 7 Figure Sales Training program.

"Love this book. Dominating Your Mind is dead on right! It shows you how to deal with the biggest issues that holds people back from creating their destiny."
Patrick Snow,

New York Times best-selling author of Create your Destiny.
About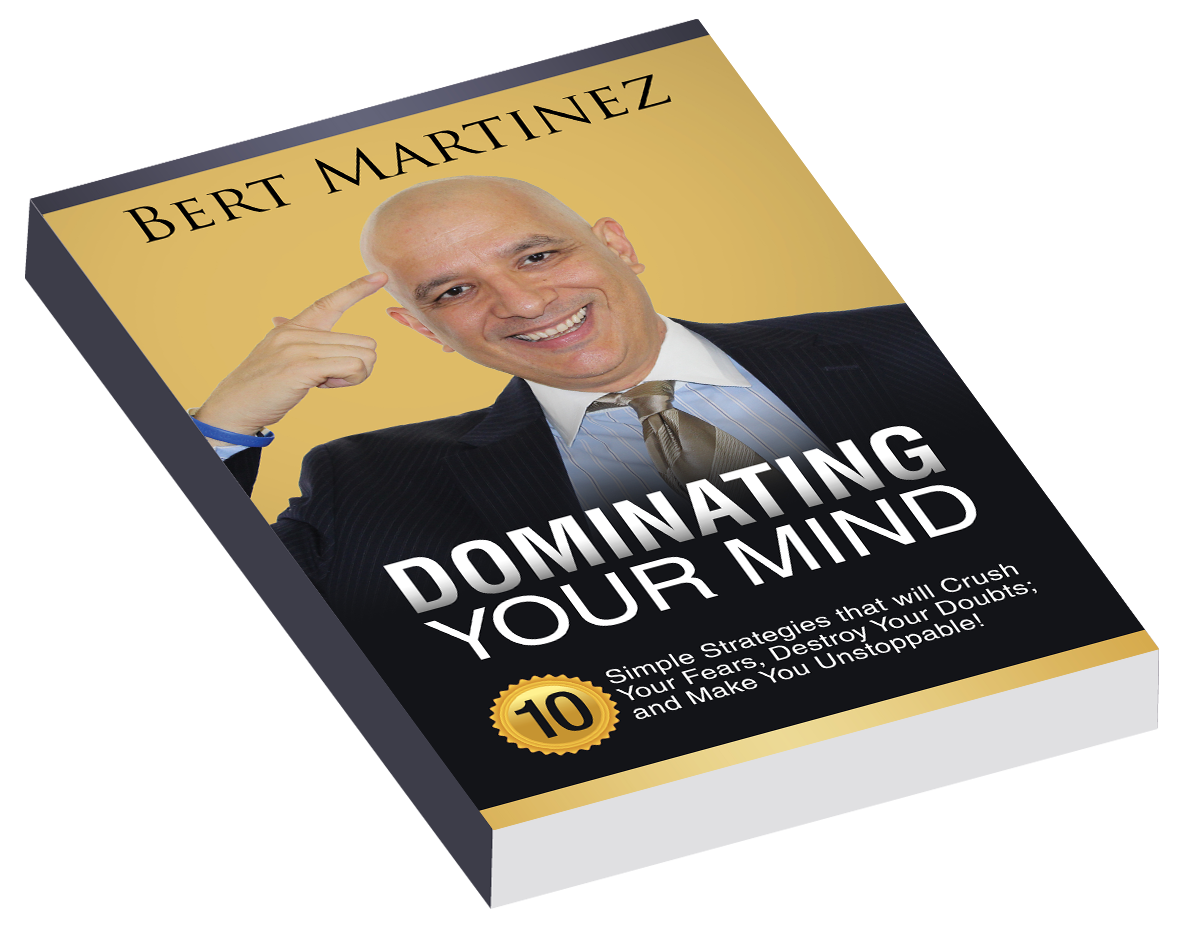 Dominating Your Mind gives you the blueprint for thinking like extremely successful people. Thinking with certainty and achieve more in less time. Dominating Your Mind teaches you how to:
Overcome fear, so you can achieve your biggest goals and desires.

Create certainty, so obstacles and roadblocks won't matter.

Generate astonishing levels of happiness in every area of your life

Have a healthy body with high levels of energy.

Harness fear and pleasure to keep you moving forward at all times.

Manage your money for success and fulfillment.

Become a successful role model for your family and friends.
Bert martinez is a bestselling author, International marketing expert, sales trainer, and motivational speaker. He appears frequently in national media discussing economic and business trends, sales and marketing. He lives in Scottsdale with his wife of 30 years and their five children. For more information, please visit BertMartinez.com
Find Me

JOIN THE DOMINATING YOUR MIND MOVEMENT


(Find out about tour dates and special events)
© 2017. Bert Martinez | Best Selling Author | Speaker | Consultant. All Rights Reserved.
Design and Developed by Skill Touch Ltd.